---
Wheelchairs
---
Oxygen
---
Electric Scooters
---
Compact Electric Wheelchairs
---
Hospital Beds
---
Short-Term Rentals
---
---
Sometimes you may just need to have a Wheelchair for the day to go sightseeing, or for a special occasion. Maybe you need something that your insurance will not pay for like a Knee Walker. That is why we offer Short-Term Rentals at Ward Medical Services. Insurance companies require visits with your Physician along with Orders and lots of Documentation. You can skip all of that with a Short-Term Rental. Choose to rent by the Day, Week, or Month. If it turns out that you need the equipment longer, just let us know. We can even negotiate terms for purchase that include applying some or all your rental payments toward your ownership if that is what you need.
If Short-Term Rental sounds good to you, just complete the "Rental Request Form" below and submit it. Someone from our staff will contact you to discuss your needs and come up with a plan that works for your needs.
We serve a wide range of people with a very wide range of needs. If you don't see the product you need, just ask! Our trained and helpful staff will do whatever they can to get you the products you're looking for.
---
Walkers
---
CPAP Machines
---
Knee Walkers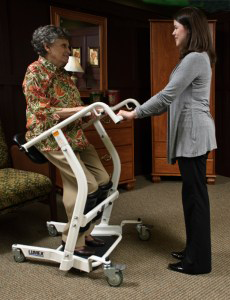 ---
Sit-to-Stand